Satisfy your desire for better skin and a better body.
Welcome! Skinful Pleasures is a private practice, skin wellness and body care studio, created to bring you high quality, by-appointment personal care.

I'm Master Aesthetician Vee Kelsey-McKee. As your therapist, I customize each treatment for your skin and body type and condition, using advanced techniques and equipment. I'll work with you toward your goals, from clearing acne or reducing signs of aging to getting rid of unwanted fat deposits and skin irregularities. I'll coach you on effective products and home care and answer your questions, in a unique and harmonious environment. Call now for a complimentary consultation.

SEE AN IMMEDIATE, VISIBLE DIFFERENCE FROM A CERTIFIED PROVIDER OF:
*HydraFacial MD
*DermaSound Elite Ultrasonic Skin Services
*CaviSculpt Ultrasonic Body Sculpting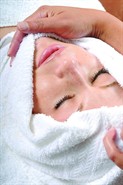 The ultimate rejuvenating facial to regain radiance, smoothness and elasticity. A gentle pre-exfoliation is followed by texture correction, deep hydration, and extraction of impurities with the HydraFacial™ machine. A Stem Cell Peptide Peel nourishes and stimulates the skin, then a Warming Mineral Mask massage adds needed trace elements and softness. The skin is firmed, lifted, and plumped with a targeted Anti-Aging Mask and a DermaSound microcurrent application. Your treatment finishes with a glycolic hand scrub and moisturizing massage for hands and feet. 90 min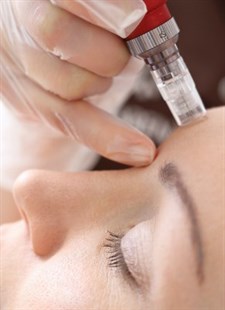 Microneedling is an exciting treatment that stimulates the body's natural healing response to build the skin's collagen and elastin. Results may include increased thickness, firmness and elasticity, improvement of acne scars, fine lines and wrinkl, after which you will love your glowing skin. A series of 3-4 treatments about a month apart is needed for optimum results, up to 6 if your skin is quite damaged. Microneedling is known to give results similar to laser treatments, but without the heat damage. Your healing is further activated with a red light treatment and a soothing collagen mask, to make this the best version of microneedling around!.